I'm back with Part 2 of Little Man's party (
click here to check out Part 1
).   The first part focused on all the gifts and goodies the Little Ones recieved.  Now it's on to the fun and games!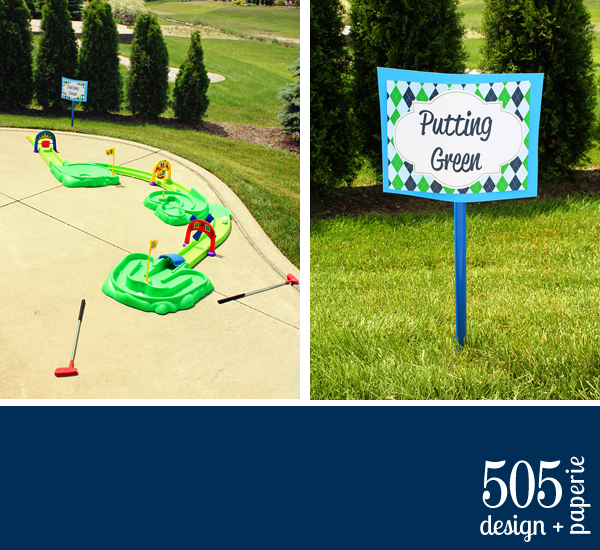 Par 3 Mini Golf set from Step2 was part of his birthday gift and was the perfect entertainment for about 10 whole minutes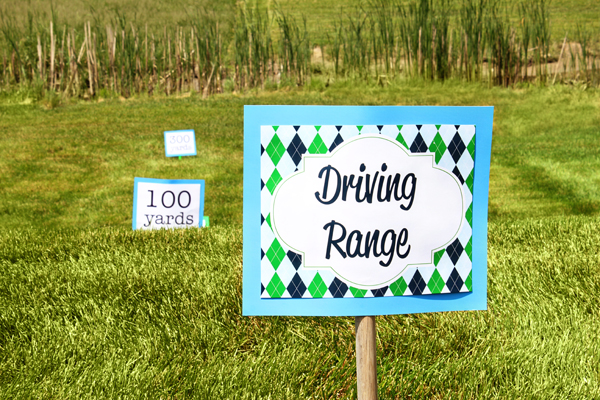 The Driving Range – so all the Littles could check the accuracy on there new set of clubs;)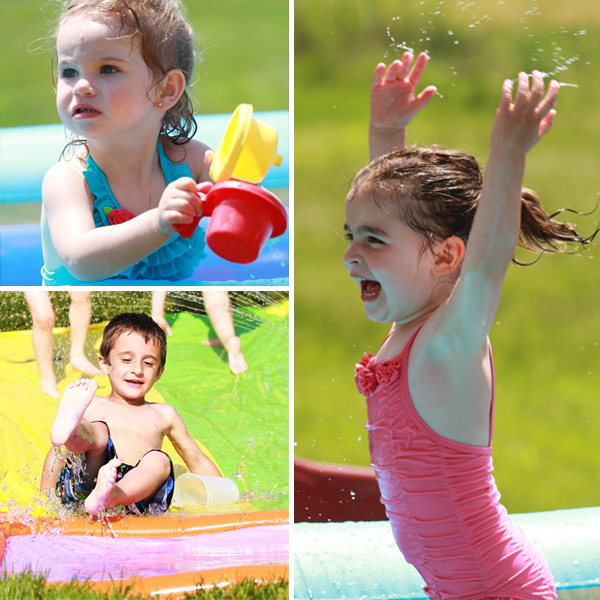 And of course the best part of having a summer birthday…pool party! Well a kiddie pool, but they loved it.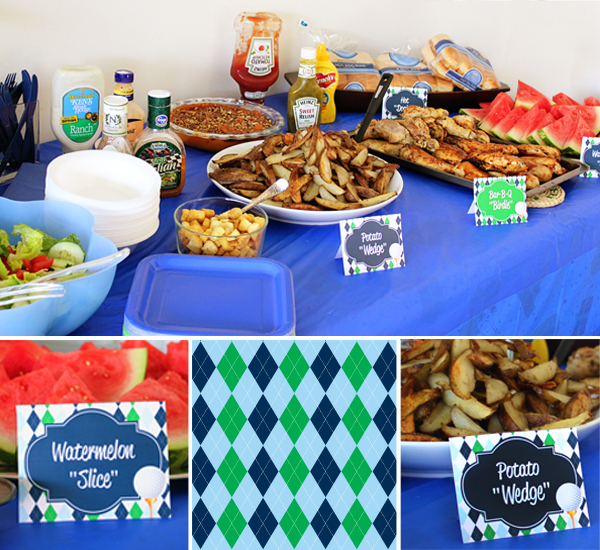 After much research I picked a delicious kid friendly menu and titled everything with some appropriate golf names.
"BBQ Birdie" ~ Chicken, Potato "Wedges", Watermelon "Slice", and Hot "Dogleg" ~ Hot Dogs.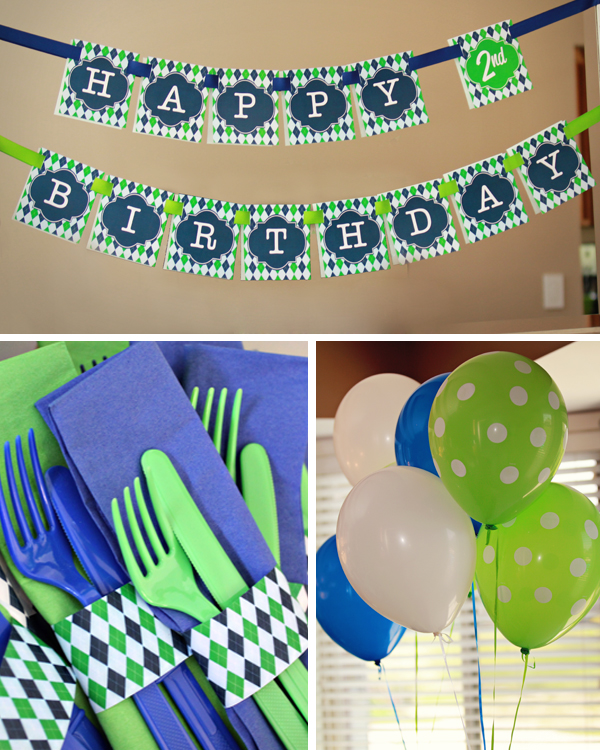 Top: Birthday Banner
Bottom Left: Coordinating Plastic ware wrapped in pattern paper
Bottom Right: Polka Dot Balloons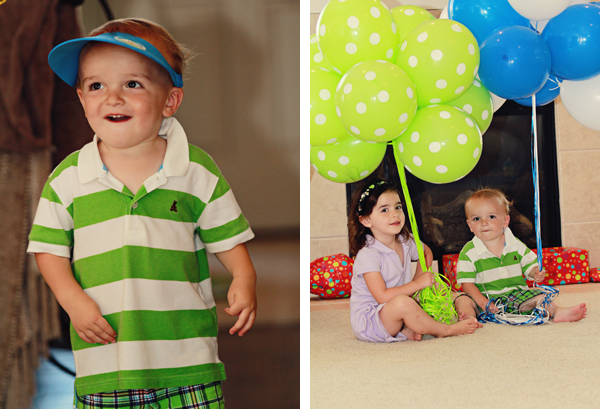 And the part that made my whole day…his expression after seeing the house all decorated for his party.
Interested in hosting your own Golf Themed Party – Check out the Golf Pro Printable set now available in the shop.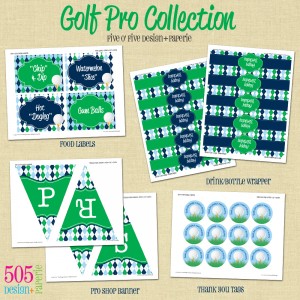 Thanks for stopping by! Cathy C.